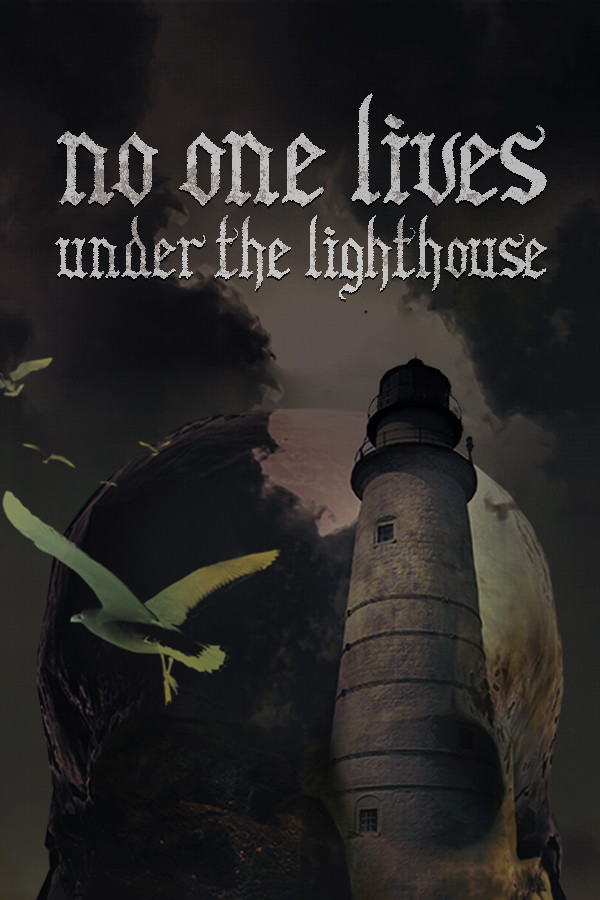 No one lives under the lighthouse
to gra przygodowa od ukraińskiego studia Sowoke Entertainment Bureau, w której wcielamy się w latarnika, który przybywa na samotną wyspę, aby dopilnować światło w latarni. Poprzedni latarnik zniknął i wkrótce sami odkrywamy, że możemy podzielić los poprzednika. Gra w dużej mierze stawia na klimat i opowieść, niekiedy musimy użyć odpowiednich przedmiotów, ale typowych zagadek dla gier przygodowych brak. Sporadycznie mamy do czynienia z elementami survival horroru. Są 3 zakończenia.
Gra posiada polskie napisy
(jedynie końcówka jest nieprzetłumaczona). Oprawa wizualna zrobiona jest w stylu gier na PSX lub gier na PC z lat 90-tych w perspektywie pierwszej osoby.