Nowa cyberpunkowa przygodówka.
Rok 2179. 100 lat temu katastrofa zmusiła właścicieli stacji do użycia świeżo odkrytego silnika FTL, by opuścić układ słoneczny ze stacją ENoch i jej mieszkańcami.
Od tego czasu skaczę od jednego układu do drugiego. żyjąc jak pasożyty, wykorzystując środki, których potrzebują do przeżycia i uciekając przed nieznanym niebezpieczeństwem.
Enoch jest jedną z wielu stacji O'neill w układzie słonecznym i podzielona jest na dwa cylindry. Każdy ma swoje jednostki polityczne.
Cylinder B, zwany The Cesspit ("szambo"), to przeludnione megalopolis całkowicie pokryte betonem. Wskaźnik przestępczości jest wysoki, a gangi stanowią prawo. Znaczna większość populacji żyje w ekstremalnej biedzie.
Cylinder A to wiejski raj i własność "Agris", kasty zamożnych właścicieli firm gospodarskich. Produkują jedzenie dla mieszkańców Enoch. Większość z nich uważa mieszkańców cylindra B za "szumowiny".
W grze kierujemy aż sześcioma postaciami.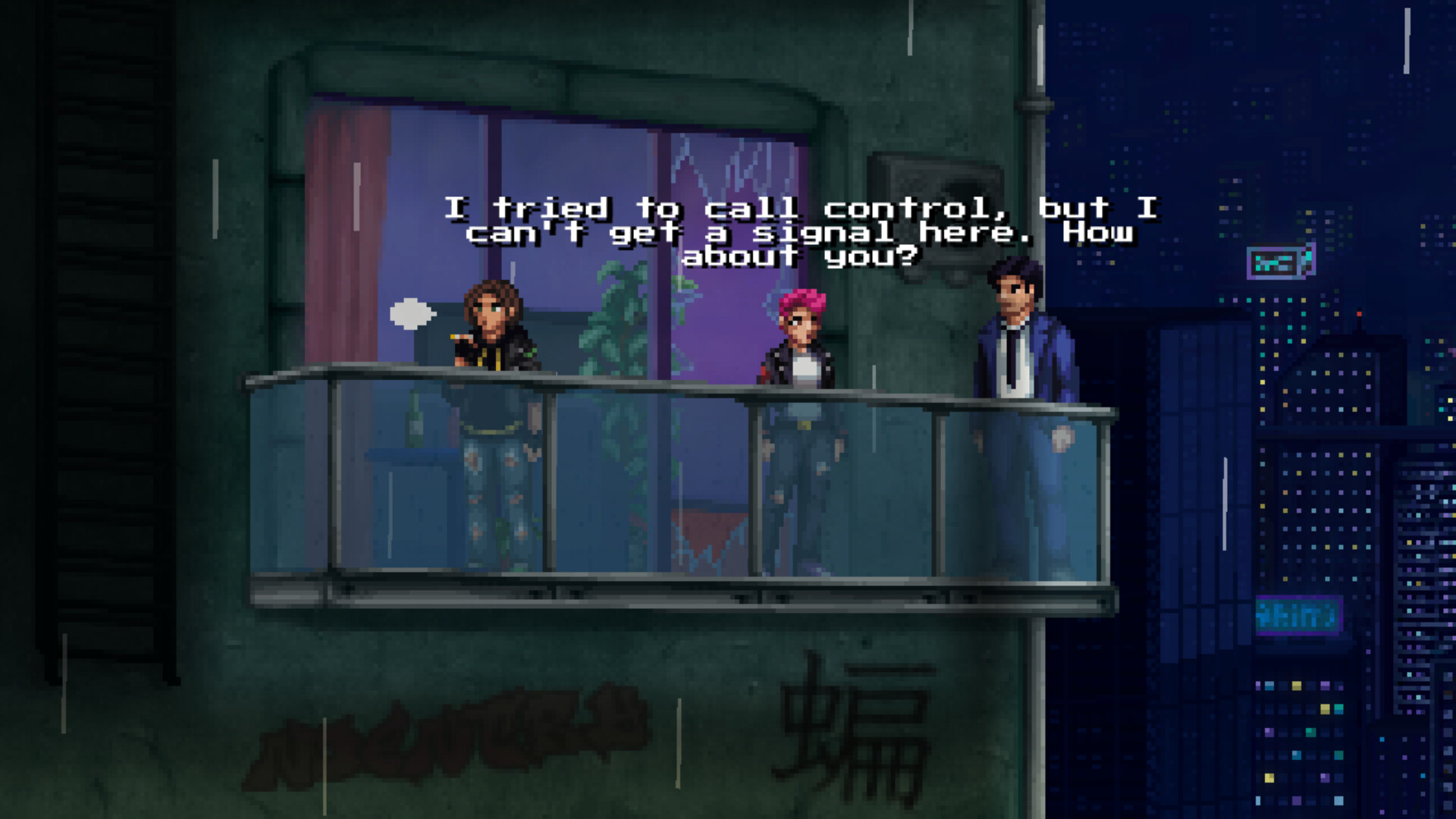 Arten Long, sarkastyczna pani detektyw zmagająca się z uzależnieniami oraz traumatyczną przeszłością. Jak daleko posunie się, by pomścić nastolatka, który zginął podczas jej śledztwa?
John Nakanaga, śledczy z sercem harcerza. Partner Arten Long, boi się o swoją koleżankę. Gdy Arten przekracza granicę, John musi zdecydować, czy jej pomoże, czy będzie przestrzegał prawa.
Marcus Lavergne, głowa rodziny Lavergne familly. Ten zamożny Agri szczerze wierzy w sprawiedliwość dla wszystkich. Gdy nastolatkowie zaczynają ginąć z założonego przez niego sierocińca, próbuje ich odnaleźć za wszelką cenę.
Trent Lavergne, brat Marcusa i oficer milicji w Cylyndrze A. Często pomaga bratu w jego oficjalnych i nieoficjalnych interesach.
Alice Kardan, jedna z zaginionych nastolatków. Budzi się w dziwnym miejscu... i próbuje z niego uciec.
Swan, bezwzględny płatny zabójca.
Podczas gdy każde z nich zmaga się z ujawnieniem własnych tajemnic, w Enoch zaczyna się dziać coś znacznie większego.