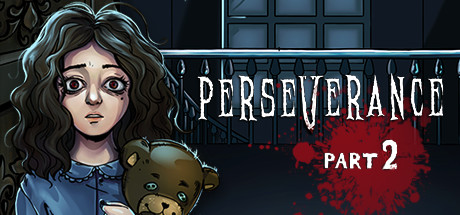 .
Krakowskie Titanite Games, zapowiedziało Perseverance: Part 2, wyczekiwany drugi odcinek horroru z gatunku visual novel. Profil gry już jest dostępny na platformie Steam, gdzie można obejrzeć pierwszy zwiastun, a pełna wersja na PC ukaże się w 2021 roku. W planach jest również wydanie gry na Nintendo Switch i Xbox One. Gra ukaże się w ramach nowego brandu poświęconego grom visual novel - Titanite Novels.


.
Perseverance: Part 2 to kolejny odcinek gry visual novel utrzymanej w klimacie tajemnicy, grozy i dramatu. Inspirowany skandynawskimi kryminałami pokroju "Dziewczyna z Tatuażem" oraz seriami takimi jak "Żywe Trupy" czy komiksem "Odrodzenie", pozwala graczowi podejmować decyzje wpływające na losy bohaterów i kreować historię.


.


Tak jak w Perseverance: Part 1, dostępnej na PC i Nintendo Switch, autorzy stawiają na powoli budowane napięcie, klimat zagrożenia i brutalne punkty zwrotne w opowiadanej historii. Perseverance: Part 2 jest grą adresowaną do dojrzałych graczy, lubiących klimat grozy i trzymające w napięciu historie.


.


"Perseverance to gra dla wielbicieli mocnych wrażeń, pełna tajemnic i brutalnych punktów zwrotnych."


.


Tym razem gracz wciela się w postać Karen, zabójczyni pracującej dla organizacji zwanej "Agencją", która poluje na tajemniczą dziewczynę w odległym mieście Grey Ville. Kiedy Karen zanurza się głębiej w społeczności miasta, dowiaduje się o rzeczach, o których nie powinna wiedzieć.


.
Proste zadanie "zlokalizuj i odzyskaj", zamienia się w jej osobisty koszmar. Czy Karen pokona swoje wewnętrzne demony i przetrwa nadchodzącą katastrofę?


.


Dlaczego szeryf miasteczka sabotuje działania agentki? Jaki sekret skrywa piękna Ellen? Jaki koszmar kryje się za strzeżonym ogrodzeniem miejscowej bazy wojskowej?


.


Tytuł gry - Perseverance: Part 2
Developer/Wydawca - Titanite Games
Gatunek - Visual Novel
Struktura gry - Gra epizodyczna
Platformy - PC
Technologia - Unity & Fungus
Data premiery - 2021 (Perseverance: Part 2)


.


informacja prasowa