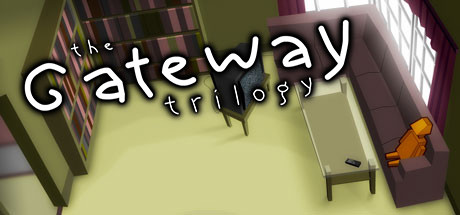 Gateway jest nagradzaną minimalistyczną serią gier przygodowych rozgrywających się głównie w czarnej pustce. The Gateway Trilogy zawiera remastery dwóch pierwszych gier - oraz dotąd nie publikowaną trzecią część.
Gateway
Gry serii Gateway mają zdradziecko proste założenia: przeprowadź postać przez serię pomieszczeń, rozwiąż łamigłówki, żeby przejść dalej.
Gateway I i II
Gateway I i II zostały udostępnione jako freeware w 2006 i 2007 roku. Do wydania trylogii zostały zupełnie remasterowane z ulepszeniami dźwięku, gameplayu i grafiki - razem z dodatkiem nigdy dotąd nie publikowanej trzeciej części.
Jeśli nigdy nie grałeś w poprzednie gry Gateway, to jest najlepszy sposób żeby ich doświadczyć. Jeśli już w nie grałeś, nie przegap szansy na przeżycie ich od nowa w tym udoskonalonym i poszerzonym wydaniu.
Gateway III
Gateway III - zdecydowanie najdłuższa część serii - jest zupełnie nowym dodatkiem, który swobodnie buduje na bazie poprzednich gier w zaskakujący i niepokojący sposób.
Główne Cechy
Trylogia: Doświadcz zupełniej nowej części subtelnie niepokojącej serii Gateway
Remaster: Doceń ulepszonej muzyki, gameplayu i grafiki
Opowieść: Doświadcz dziwnych i wieloznacznych opowieści
Łamigłówki: Rozwiązuj podstępne łamigłówki w abstrakcyjnej, minimalistycznej pustce
Komentarz: Posłuchaj jak twórca opowiada o procesie tworzenia gry