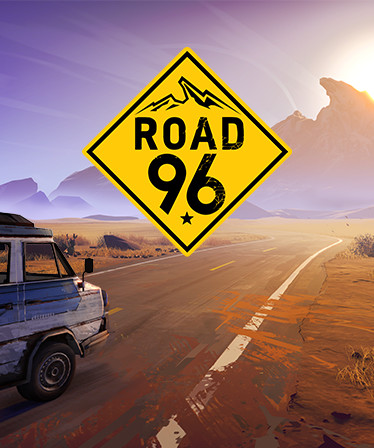 [Za wydawcą]
Road 96 to piękna i szalona przejażdżka.
Odkryjesz ciekawe miejsca i nietypowe postaci w Twoje własnej i osobistej podróży do wolności.
Ciągle się zmieniająca, skupiająca się na opowieści przygoda zainspirowana twórczością Tarantino, braci Coen i Bonga Joon-ho.
Pozycja stworzona przez nagradzanych twórców gier Valiant Hearts i Memories Retold.
Połączenie akcji, eksploracji, melancholijnej refleksji, spotkań z ludźmi i dziwacznych zdarzeń. Wszystko to dzieje się na tle autorytarnego reżimu i opresji.
Zachwycająca strona wizualna, muzyka pełna hitów z lat dziewięćdziesiątych, tysiące ścieżek do ukończenia gry. To wszystko razem sprawia, że gracze mogą stworzyć swoje własne, niepowtarzalne opowieści w grze Road 96.
Strona oficjalna
,
STEAM
/
Przygodopedia
Zwiastun: