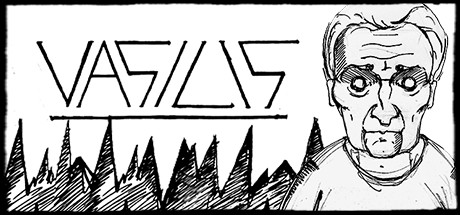 Miasto zdominowane przez rebeliantów to nie miejsce, w którym chciałbyś się znaleźć, zwłaszcza gdy jesteś starszą kobietą, której mąż zaginął. A jednak jest to wyzwanie, z którym przyjdzie się zmierzyć tym, którzy zagrają w Vasilis.

Tytułowa postać straciła męża gdzieś w "centrum buntującego się miasta", opuszczonego przez rząd i "zdominowanego przez lokalnych robotników i studentów". Niestety, odnalezienie mężczyzny, gdy trwają ciągłe zamieszki, a "prawie codziennie coś się pali lub ktoś umiera", okaże się niełatwym zadaniem. Aby odnieść sukces, Vasilis musi przedostać się przez pogrążone w chaosie ulice. Wędrując po centrum miasta, przyjdzie nam rozmawiać z wieloma innymi mieszkańcami i zbierać przedmioty, które pozwolą na dotarcie do celu. Gra, zapowiadająca się na mocno narracyjną, podzielona została na pięć dużych rozdziałów "w których graczom przyjdzie obserwować zamieszki, okrutne wydarzenia wojenne i powstające kulty".

Już to samo w sobie brzmi jak niezwykła przesłanka dla gry przygodowej. Całość podlana jest oryginalnym, ręcznie rysowanym stylem graficznym, prezentowanym w surowej, czarno-białe estetyce. Gra jest w zasadzie side-scrollerem, a komendy wydaje się klawiaturą.

Vasilis miała swoją premierę 15 kwietnia 2019 i kosztuje niecałe 33zł.