ALIEN: ISOLATION
Developer: Creative Assembly
Wydawca: Sega
Rok wydania: 2014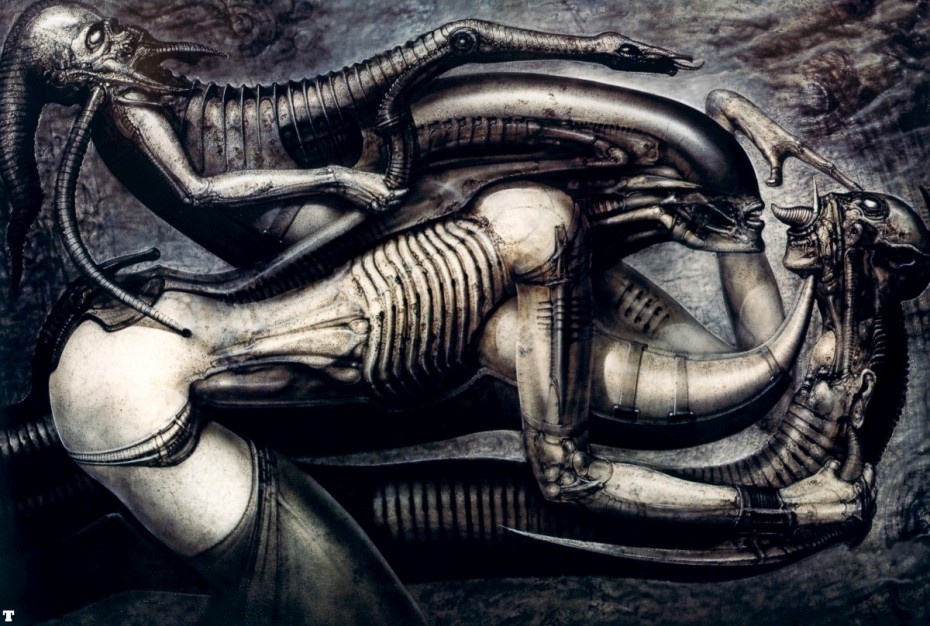 Ludzie!
Stał się maleńki growy cud XXI wieku - stworzono grę [Czemu ją tutaj wrzucam ? - Skoro jest Amnesia to nowy Obcy jak najbardziej też pasuje] - horror science ficion idealny - pierwszy od czasów System Shocka 2.
Estetycznie idealny.
Mechanicznie idealny.
Miodnościowo idealny.
Dla mnie gra przygodowa to nie tylko point n' click czy gry pokroju Zork czy Myst i inne wariacje klasycznej, przygodowej formy.
To przede wszystkim gra, która zachowując minimum gry przygodowej [brak naleciałości i dominacji innych gatunków jak np. FPS czy cRPG] opowiada fascynującą historię, własnym niezbyt pospiesznym tempem, wciągając nas w swój świat i zacierając "szklaną" barierę monitora. To gry, które niezależnie od tematyki zostają na dłuuugo w pamięci.
Taką nietypową przygodówką z pewnością jest Amnesia, na bank jest Indigo Prophecy [Farenhajt], jest też Alone in The Dark, czy Alan Wake, czy nowy Ethan Metan Carter, jest Outcast.
Skoro uznajemy za grę przygodową The Walking Dead - dodajmy nowego Aliena, to gra wyjątkowa.
Tyle tytułem wstępu.
Kiedy w 1979 roku Ridley Scott zaprezentował światu pierwszy film z serii OBCY [Alien] , świat wymuskanego Science Fiction, gdzie ludzkość w eleganckich wdziankach i sterylnych stateczkach, podbija kosmos zbytnio się nie trudząc - odszedł na zawsze w zapomnienie.




Mroczna, brudna, brutalna i surrealistyczna miejscami wizja reżysera poparta twórczością nieżyjącego już Gigera odcisnęła piętno na tym jak przedstawia się uniwersa SF do dziś w praktycznie każdym medium.
No ale wróćmy do gry.




Tutaj nie strzelamy, nie walczymy [znaczy można strzelać, ba nawet mołotowa skręcić - ale b. rzadko]- tutaj staramy się przeżyć poznając historię Amandy Ripley, córki Ellen Ripley - bohaterki pierwszego [ i zdaniem wielu najlepszego] filmu z serii Alien.
Nie wyskakują na nas setki potworów, nie siejemy zniszczenia na prawo i lewo, staramy się przeżyć. Obcy jest tylko jeden [jak matka hehe] ale za to mamy pełne pieluchy.
A i gramy na poziomie Hard [wtedy AI obcego pozwala mu np. sprawnie wyczuć nas kiedy chowamy się w szafce].
Gra oprawą powala - odwzorowano idealnie klimat pierwszego filmu - stara wizja przyszłości, staro wyglądające komputery , wystrój, nawet filtry graficzne pomagają w końcowym efekcie - szczęka opada.
Sam Obcy pojawia się późno - pierwsze kilkadziesiąt minut w zasadzie nie mamy szansy go zobaczyć - mimo to jak napisałem - strach, który odczuwaliście w Amnesii pomnóżcie razy 3 dla początkowych fragmentów - klimat jest tak gęsty że można powiesić siekierę - mimo że w sumie "nic się nie dzieje" - a dla fragmentów kiedy akcja się "rozkręci" x 10.
Zachowanie obcego koleżki nie jest oskryptowane - np. może Was wyczuć w dowolnym miejscu i nieźle pogonić . W grze jest także coś na wzór craftingu.
Generalnie poznajemy fabułę, wędrując w głąb stacji Sevastopol co wiąże się z rozwiązywaniem zagwozdek techniczno-zasilaczowo-przekładniowo-dostępowych i czytaniem logów na stacji etc.
Skojarzenia z System Shock 2 jak najbardziej na miejscu.
Warto zagrać, dla samej oprawy [graficy, projektanci, programiści, dźwiękowcy stworzyli arcydzieło], dla samego klimatu, ta gra to najlepszy obecnie horror na PC, najfajniejsza "przygodówka" pokroju Amnezji i naprawdę , fanatyczny wręcz hołd dla filmowego odpowiednika.
Fani SF - zagrajcie obowiązkowo! Jak się da to polecam dodać do naszego indexu tutaj- jak pisałem nie będzie to nic złego skoro dodano już Amnezję.
To nie gra pokroju Deep Space [shooter TPP] czy Resident Evil [zombie shooter]- to prawdziwa, wysokiej klasy przygoda science fiction .
Nowa jakość w tym gatunku. W pełni zasługuje na indeks Przygodomanii.
I kolejne właściwe spotkanie z Gigerem po długim czasie od Dark Seeda i Dark Seeda II .
Czas zakładać świeżą pieluchę i wrócić na Sevastopol - bez odbioru.
Garść screenów: